We sang and read a variety of books. The children have been enjoying listening to The Napping House, George, Barks and Pete the Cat the Wheels on the Bus.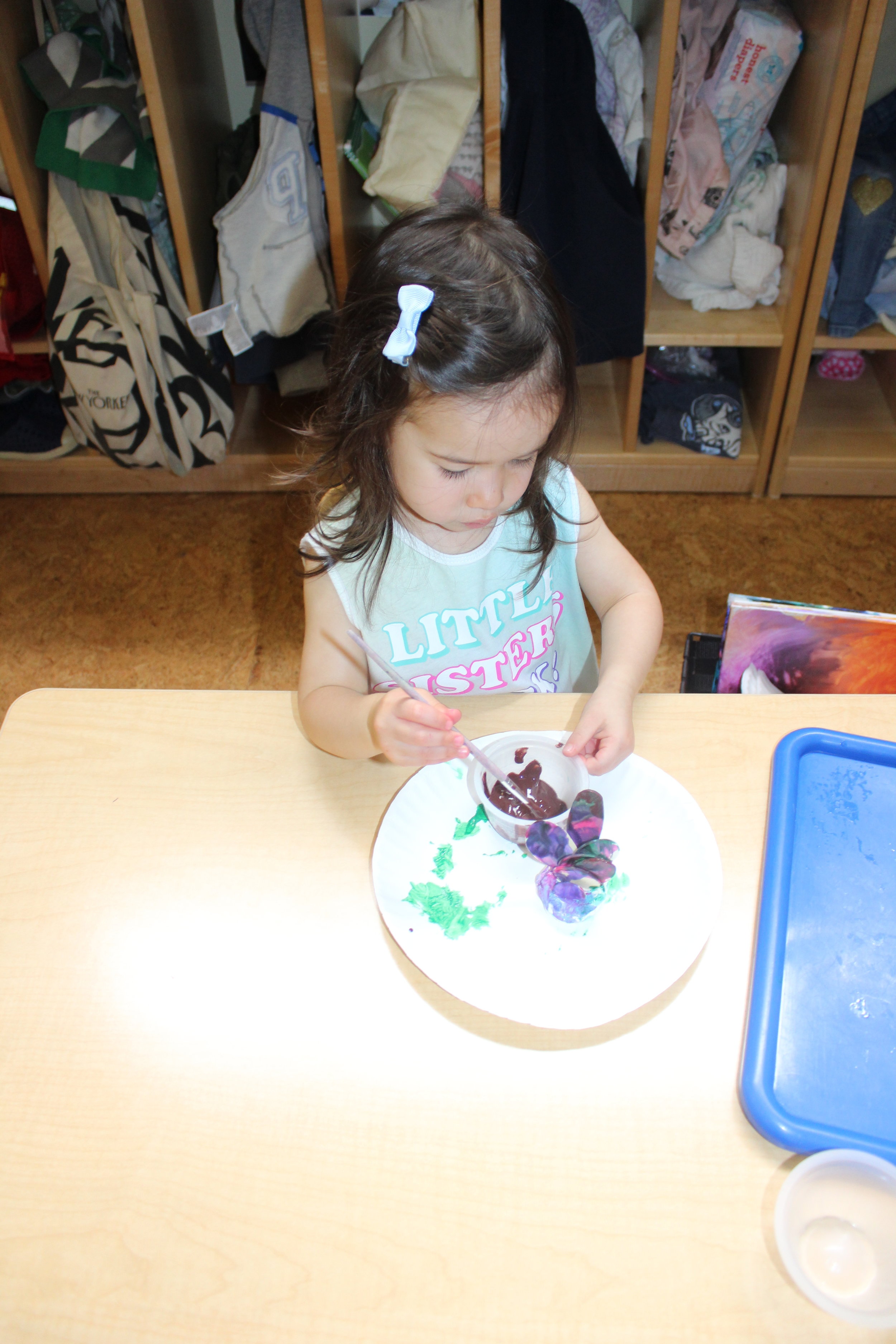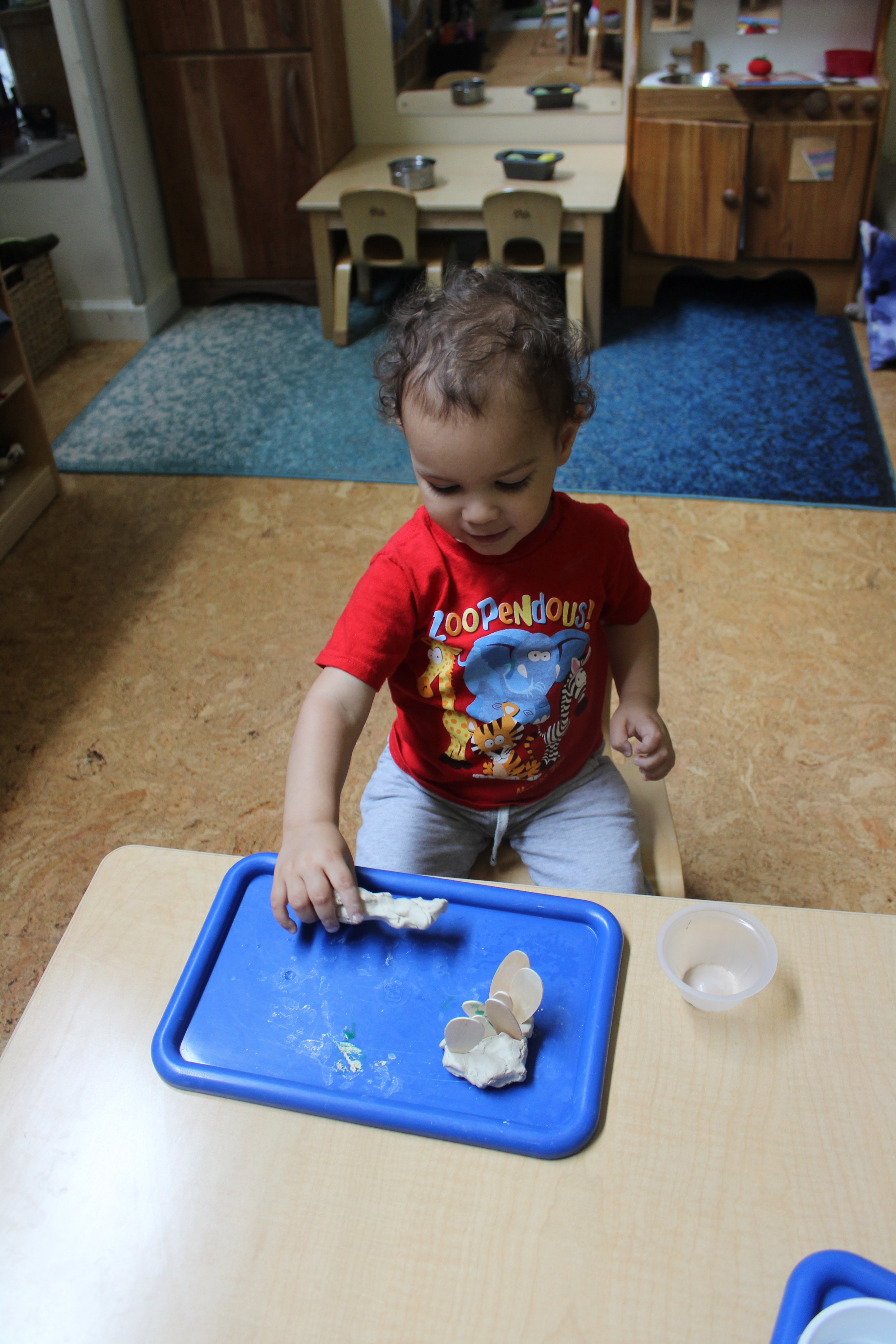 Ziploc painting is a color, sensory, imagination, and fine motor skills all in one fun activity. Fine motor skills are those that require the ability to use and coordinate small muscle groups. Giving children opportunities to play with different types of textures and objects helps them to build new ways of talking about the world and building language. This type of sensory play is also calming for children. It helps regulate their internal discomfort, whether that discomfort is restlessness or some other type of agitation.
Model Magic is a unique lightweight material. It is a soft, easy to use, and extremely pliable modeling compound that lets you create keepable art, and mold anything from simple shapes to intricate dioramas. It can be reused or be air dried resulting in a smooth and resilient finish. Model magic promotes fine motor skills, imagination, and creativity. Sensory exploration is a natural way for young toddlers to understand their environments. Children explore and discover new things every day through their senses. As children engage with different materials, they gain knowledge to how things work.
Experiment:
Janet made "Slime" using glue, shaving cream, and tempera paint. The consistency was not precisely what Janet was anticipating. Nevertheless, she will try again during this week.