This week we got to draw/decorate our yellow paper bags. These bags will be used for our potted plants that we worked on together. We have also noticed ever since we planted our seeds, the children have enjoyed playing with the soil in our sensory bin.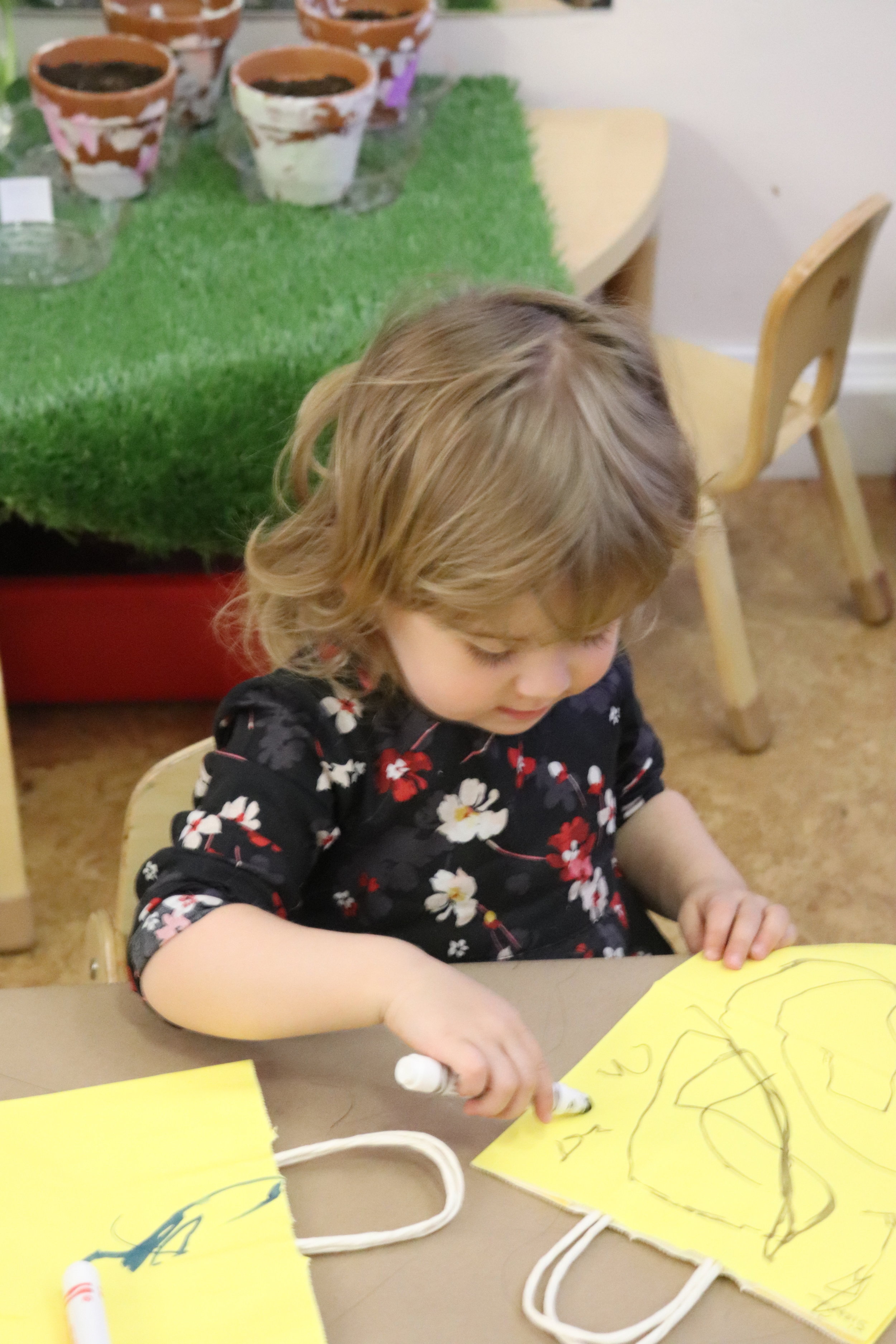 Here they are helping water their plants. They loved helping out!
We also used natural materials to see what would happen if we put them in water.